If you're looking for the best dividend stocks to buy in 2023, an excellent place to start is with the Vanguard Dividend Appreciation Index Fund (NYSEARCA:VIG).
VIG is one of the largest U.S.-listed dividend ETF with $65.4 billion in share class total net assets. The ETF tracks the performance of the S&P U.S. Dividend Growers Index, a collection of 289 dividend-paying stocks that have a record of increasing their dividends over time. In 2022, the ETF had a total return of -9.81%, about half the loss of the SPDR S&P 500 ETF (NYSEARCA:SPY), making it a solid choice for offense or defense. 
Of course, you're here because you want to hear about the best individual dividend stocks. When looking for the best dividend stocks to buy, I'm more interested in dividend growth than a stock's yield. A stock's yield can go up simply because its share price has fallen, whereas dividend growth and earnings growth tend to go hand in hand. 
Since VIG is focused on companies that are increasing their dividends, a number of today's picks are held by the fund. And all of the names below present intriguing opportunities for dividend investors.
| | | |
| --- | --- | --- |
| POOL | Pool Corporation | $359.65 |
| BF-B | Brown-Forman | $66.68 |
| TROW | T. Rowe Price | $117.20 |
| BKE | The Buckle | $44.25 |
| BDX | Becton Dickinson | $253.50 |
| MSCI | MSCI | $505.82 |
| TXN | Texas Instruments | $173.76 |
Best Dividend Stocks: Pool Corporation (POOL)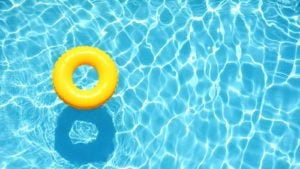 Source: Shutterstock
Pool Corporation (NASDAQ:POOL) bills itself as the "world's largest wholesale distributor of swimming pool and related outdoor living products." It has more than 410 sales centers on three continents.  
In May, the company upped its quarterly dividend by 25% to $1 a share. The $4-a-share annual payout currently yields 1.2%. Moreover, the company has increased its dividend in each of the past 12 years. 
In addition to income, long-term shareholders have seen tremendous gains. According to a recent investor presentation, the company noted that those who invested $1 million in POOL stock 20 years ago and reinvested their dividends would be sitting on a position worth $34 million in September 2022. 
Shares are down 27% over the past year, however, as investors worried that higher interest rates would reduce the number of pools built. They are probably right. Yet, if I've learned one thing it's that if you own a house with a pool, you're not going to sell it if you don't maintain it. 
Since existing pools must be maintained, Pool Corporation is likely to generate plenty of recurring revenue from ongoing maintenance. And that's the best kind of revenue.
Eight of the 12 analysts covering POOL stock give it an "overweight" or "buy" rating with three "holds" and just one "sell." While their average target price of $352.10 sits 2% below the current share price, investors can sit back and collect dividends while they wait for the economy to rebound. 
Brown-Forman (BF-B)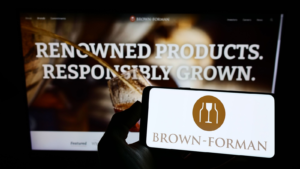 Source: T. Schneider / Shutterstock.com
Louisville, Kentucky-based Brown-Forman (NYSE:BF-B) is the maker of Jack Daniel's and many other fine alcoholic beverages. It's also a Dividend Aristocrat, having increased its dividend for 39 years in a row. Its latest increase was announced in November, when the company said it would boost its January 2023 payout by 9% to 20.5 cents. The 82-cent annual payout offers a yield of 1.2%.
In October, Brown-Forman announced that it was acquiring Diplomático, a super-premium rum brand made in Venezuela. That deal closed in early January. Diplomático's top markets include the U.S., France and Germany. It is sold in more than 100 countries worldwide. 
In December, Brown-Forman reported results for its fiscal second quarter. Organic sales were 16% higher than a year earlier, with an 8% year-over-year increase in organic operating income. As a result of its strong first half of fiscal 2023, the company raised its outlook for the full fiscal year. It now expects high-single-digit growth in both organic sales and operating income.   
Analysts are not sold on the stock, with most of those who cover it rating it a "hold." However, their target price of  $71.06 is 6.6% above the current share price. Plus, given its history of dividend increases, I'd say Brown-Forman is likely to deliver for long-term shareholders.
Best Dividend Stocks: T. Rowe Price (TROW)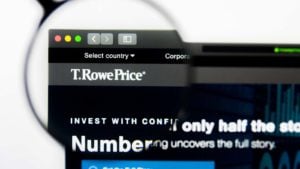 Source: Pavel Kapysh / Shutterstock.com
According to Finviz, 64 financial stocks in the S&P 500 have a market capitalization greater than $10 billion. Of those, asset manager T. Rowe Price (NASDAQ:TROW) had the sixth-worst performance over the past year. Down 33%, investors have stayed away. 
Barron's discussed just how out of favor T. Rowe Price has become in early December. It was barely more popular with analysts than Bed Bath & Beyond (NASDAQ:BBBY), a retailer that many predict is headed for bankruptcy courts. 
Barron's contributor Jack Hough argued that the negativity on TROW seemed overdone given the attractiveness of the underlying business. 
"Last year, Baltimore-based T. Rowe turned 50 cents of each revenue dollar into operating profit. That's 20 cents more than Apple (NASDAQ:AAPL), which was riding high pandemic demand for its gadgets. Assets under management for T. Rowe ended the year at $1.69 trillion, triple what they were a decade ago," Hough wrote.
The company is scheduled to report its Q4 2022 results on Jan. 26. Through the first nine months of 2022, despite the decline in its assets under management, T. Rowe Price still managed to generate 43 cents of operating income from each dollar of revenue. 
The company pays a $1.20-a-share quarterly dividend that currently yields a healthy 4.1%  T. Rowe Price has increased its dividend for 35 consecutive years.
The Buckle (BKE)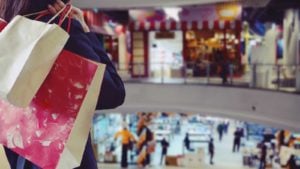 Source: Shutterstock
The Buckle (NYSE:BKE) is a SMID-cap apparel, footwear and accessories retailer with a current market capitalization of $2.2 billion and a penchant for special dividends. 
Since the beginning of 2019, it has paid out $12.55 in special dividends. The latest special dividend is set to be paid on Jan. 27, giving shareholders of record as of Jan. 13 an extra $2.65 per share in addition to its regular 35-cent quarterly payout. 
Including the special dividend, Buckle's paid out $4.05 a share over the past four quarters, for a yield of 9.2%. I'll take it. I would be hard-pressed to find another company that routinely pays special dividends like Buckle. 
I've been writing about Buckle's capital allocation practices for over a decade. "By my calculation, Buckle has achieved an annualized total return of 26.6% since the end of 2007 through Nov. 23, with 11.6 percentage points from dividends (76% of the special variety) and 15 percentage points from capital appreciation," I wrote on Nov. 29, 2012.
Buckle reported fiscal Q3 results on Nov. 18, which were more than adequate. Same-store sales were up 3% year over year. The company saw a 4% increase in net revenue to $332.3 million, while online sales grew 8.8%. And net income of $61.4 million was only slightly lower compared with a year ago due to higher costs. 
If you're an income investor, BKE is a stock that ought to be on your watch list.
Best Dividend Stocks: Becton Dickinson (BDX)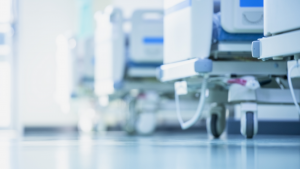 Source: venusvi / Shutterstock.com
Becton Dickinson (NYSE:BDX) got an excellent start to the year when BofA Securities analyst Travis Steed upgraded the medical technology company's stock to "buy" from "neutral." At the same time, Steed upped his target price by 16% to $290, 14% higher than where it's currently trading.   
When I think of Becton Dickinson, my mind immediately goes to the allergy shots I got as a child. I'd trek to our family doctor's office each week so a nurse could jab me with a Becton Dickinson needle. You couldn't miss the BD logo. I don't get allergy shots anymore, but plenty of people do. It's a big part of the company's history and a profitable one. 
As for dividends, the firm has raised the annual payout for 51 consecutive years, making it a Dividend King. After its latest increase in December, it now pays 91 cents a share each quarter. The annual payment of $3.64 yields 1.4%. 
In addition to being one of the best dividend stocks, BDX has rewarded long-term shareholders with capital appreciation. The stock's 10-year annualized total return is 13%, 56 basis points higher than the SPY.
MSCI (MSCI)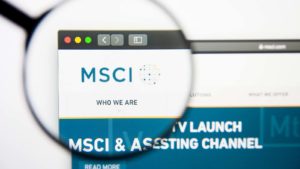 Source: Pavel Kapysh / Shutterstock.com
In 2022, I vacillated between MSCI (NYSE:MSCI) and S&P Global (NYSE:SPGI). I couldn't decide which index publisher was the better long-term buy. For this article, I've chosen to go with MSCI over SPGI. However, I do like them both. 
MSCI is scheduled to report fourth-quarter results on Jan. 31. In late October, it reported Q3 results that included an 8.4% increase in revenue, 10.5% growth in operating income, and a 17.5% increase in recurring subscription revenue. In addition to delivering more-than-respectable numbers, management cut its full-year guidance for operating expenses. As a result, it increased its free cash flow guidance to $1.05 billion at the midpoint of its range from $1.03 billion. 
Further, the company's total run rate through Sept. 30 was $2.2 billion, 5.1% higher than in the same period a year earlier, led by an 11.5% increase in recurring subscriptions, offset by a 12.9% decrease in asset-based fees from its index business.
Since announcing Q3 results on Oct. 25, shares are up 23%, including nearly 9% in January. The company has a 10-year annualized total return of 32.3%, compared with 21.6% for SPGI and 12.5% for SPY. 
MSCI stock isn't cheap, trading at 18.6 times sales. But when you deliver annual returns of greater than 30%, you deserve a higher multiple. 
Best Dividend Stocks: Texas Instruments (TXN)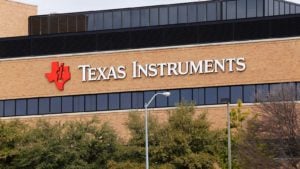 Source: Katherine Welles / Shutterstock.com
Texas Instruments (NASDAQ:TXN) has increased its dividend for 19 years in a row. Most recently, the company upped its quarterly payout by 8% to $1.24 a share. The annual payment of $4.96 yields a reasonable 2.8%. 
As semiconductor companies go, Texas Instruments is not the most glamorous, making analog chips, embedded processors and even electronic calculators. Who could forget the TI-35? But, of course, its calculators are a very tiny piece of its business, accounting for 7% or less of  Texas Instruments' $5.24 billion in Q3 revenue. 
The company focuses on capital allocation. As a result, it separately reports quarterly information such as cash generation, free cash flow as a percentage of revenue, and cash returned to shareholders. Its 12-month cash flow from operations rose 6% in the third quarter to $9.04 billion. However, its capital expenditures were 124% higher to $3.11 billion, cutting its free cash flow by 17% to $5.92 billion. 
As for cash returned to shareholders over the trailing 12 months, dividends accounted for 59% of the $7.15 billion, up 13% year over year. Share repurchases accounted for 41%, or $2.91 billion, 627% higher than the previous 12 months. 
In December, the company's Utah microchip fabrication plant, which it bought from Micron Technology (NASDAQ:MU) for $1.5 billion in June 2021, reopened after significant renovations. Texas Instruments plans to invest up to $4 billion to expand the plant's production capacity. 
You can't do any of this without free cash flow. It's got plenty. 
On the date of publication, Will Ashworth did not have (either directly or indirectly) any positions in the securities mentioned in this article. The opinions expressed in this article are those of the writer, subject to the InvestorPlace.com Publishing Guidelines.
Will Ashworth has written about investments full-time since 2008. Publications where he's appeared include InvestorPlace, The Motley Fool Canada, Investopedia, Kiplinger, and several others in both the U.S. and Canada. He particularly enjoys creating model portfolios that stand the test of time. He lives in Halifax, Nova Scotia.