Biotechnology stocks are known for moving quickly in both directions. If you can handle the share-price fluctuations, feel free to check out California-headquartered Progenity (NASDAQ:PROG) as PROG stock offers plenty of action for traders.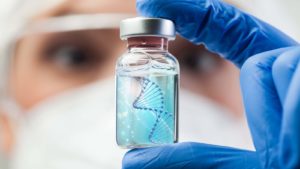 Source: Shutterstock
Of course, you wouldn't want to invest in the stock without understanding what the company does. Primarily, Progenity develops targeted therapeutics for diseases involving the gastrointestinal (GI) tract.
At the same time, the company also works diligently to treat other conditions. For example, Progenity is developing a first-of-its-kind test to assess patients for preeclampsia (a potentially fatal pregnancy complication).
Prospective investors might be skeptical as small biotech firms sometimes are susceptible to worsening capital positions. A closer look, however, should reveal that Progenity is firming up its financials even while delivering innovative, science-backed medical solutions.
PROG Stock at a Glance
Before delving into this dynamic company, let's commence with a recap of PROG stock's debut and development.
On June 22, 2020, Progenity conducted its initial public offering (IPO). At that time, the company sold approximately 6.6 million shares for $15 a piece. With that IPO price, you might not expect PROG stock to decline to $5. Unfortunately, though, that's exactly what happened.
This occurred in late October 2020 as the share price slid to $4 and change. Ever since that time, $5 has proved to be a frustratingly stubborn resistance level. If you haven't taken a position in PROG stock yet, this might not be a problem. After all, low-priced stocks could potentially be targets for an epic Reddit-fueled short squeeze.
Besides, there appears to be a comeback in the works. Since it bottomed out at 66 cents in August 2021, the Progenity share price climbed back up to $4 by the middle of November. That's considerable progress, so even if you're in a losing position now with PROG stock, there's still hope on the horizon.
Protecting Its Property
In America and most other places, you have a right to protect and defend what belongs to you. This includes not only tangible items, but intellectual property (IP) as well.
Patents on IP can ensure the long-term success of an innovator like Progenity. Fortunately, Progenity took crucial steps during 2021's third quarter to augment its IP patent portfolio.
In fact, the company added not one, but four patents related to its ingestible device and method technologies designed to deliver therapeutics via the GI tract.
With the new additions, Progenity's patent portfolio comprised 96 patent families, including 180 issued patents and over 220 pending applications. Also during this quarter, Progenity marked a period of transition in its executive suite.
Specifically, the company appointed Adi Mohanty as its CEO, as well as Jill Howe as a member of Progenity's board of directors and chair of the company's audit committee.
Making Great Strides
Along with Progenity's progress in developing its intellectual property, we should also note the company's headway in its capital position. This year, Progenity took steps and marked milestones related to the company's finances:
Raised roughly $40 million in gross proceeds from an underwritten public offering in August
Separately, raised $20 million in gross proceeds from a registered direct offering in October
Received $19.6 million in gross proceeds from warrant exercises in the second half of 2021 to date
Reduced by 38% the principal amount of its convertible senior notes due 2025 held by non-affiliates
As of Nov. 23, reported approximately $44 million in warrant exercises during the fourth quarter of 2021
These are sensible moves as a healthy balance sheet is vital to any biotechnology company. In light of this, CFO Eric d'Esparbes celebrated Progenity's progress in improving his company's fiscal profile.
"Over the last several months, we made great strides in optimizing our capital structure and bolstering our liquidity position," d'Esparbes affirmed.
The Takeaway
It hasn't always been easy to hold PROG stock. The downside price movement has undoubtedly shaken some traders out. Yet it's still possible to hold on to a long position in Progenity, or to start a new one.
The company's IP patent portfolio is strong and growing. Plus, Progenity's liquidity position appears to be improving.
Therefore, PROG stock could break through the stubborn $5 barrier and stay above it permanently.
On the date of publication, neither Louis Navellier nor the InvestorPlace Research Staff member primarily responsible for this article held (either directly or indirectly) any positions in the securities mentioned in this article.
Louis Navellier, who has been called "one of the most important money managers of our time," has broken the silence in this shocking "tell all" video… exposing one of the most shocking events in our country's history… and the one move every American needs to make today.