After the train wreck that was the markets in 2022, it's not hard for investors to find cheap stocks. When the bull market eventually resumes, the rising tide is likely to float most boats… at least at first. Finding cheap retirement stocks is a different animal. Those looking for names to grow their nest egg need to focus on stocks that can maintain their uptrend long after the initial euphoria has worn off.
To help you separate the wheat from the chaff, the list of cheap retirement stocks to buy below is based on fiscal stability metrics and value relative to industry norms.
| | | |
| --- | --- | --- |
| PFE | Pfizer | $49.24 |
| BHP | BHP Group | $58.39 |
| TSN | Tyson Foods | $64.83 |
| NUE | Nucor | $142.20 |
| VSH | Vishay Intertechnology | $21.89 |
| MATX | Matson | $67.57 |
| WSM | Williams-Sonoma | $133.60 |
Cheap Retirement Stocks: Pfizer (PFE)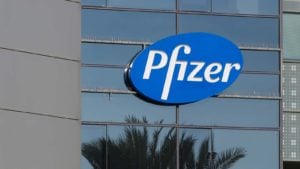 Source: photobyphm / Shutterstock.com
Pharmaceutical giant Pfizer (NYSE:PFE) generated intense investor interest as one of the few companies to have a Covid-19 vaccine approved. Between its March 2020 low and December 2021 all-time high, the stock shot up 120%. But as Covid-19 fears faded, so did some of the interest in PFE stock, with shares falling as much as 33% by mid-October. Recently, though, the stock has exhibited new signs of life, rallying 15% in the past month.
On Nov. 1, the company reported Q3 results that beat analysts' expectations, due in part to stronger-than-expected sales of its Covid-19 vaccine. Management raised its full-year forecast and also upped its Covid-19 vaccine sales guidance by $2 billion to $34 billion.
While Wall Street is concerned about falling Covid-19 vaccine revenue, Pfizer's novel messenger-RNA-based vaccine may help undergird future innovations. Furthermore, Pfizer has a strong pipeline, with up to 19 regulatory approvals expected over the next 18 months. This includes a respiratory syncytial virus (RSV) vaccine for newborns for which the company plans to seek FDA approval by year-end.
PFE stock is rated significantly undervalued by GuruFocus based on traditional metrics. Currently, it trades at 9.5 times trailing-12-month earnings compared to the industry median of 22.1. Its forward price-earnings ratio of 9.9 is also below the industry median of 14.9.
BHP Group (BHP)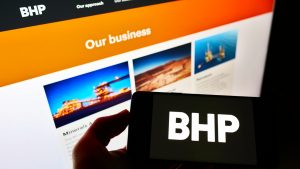 Source: T. Schneider / Shutterstock
I've been bullish on mining specialist BHP Group (NYSE:BHP) for some time now due to the company's focus on mining the commodities of tomorrow. For instance, it produces copper, which plays an integral role in the production of electric vehicles. If you believe in the EV revolution, you should believe in BHP.
It seems Wall Street is starting to come around to the idea. BHP stock has significantly outperformed the market this year, rising 8.5% compared with a loss of 16% for the  S&P 500. Over the past month, BHP has run up more than 16%.
Unlike some mining firms, BHP features a stable balance sheet. For example, its Altman Z-Score pings at 5.34, reflecting low bankruptcy risk. As far as shares being cheap, they currently trade at 4.8 times TTM earnings. In contrast, the industry median is 11.8.
Cheap Retirement Stocks: Tyson Foods (TSN)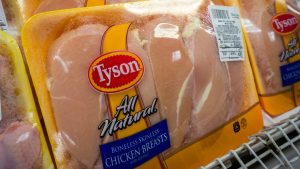 Source: rblfmr / Shutterstock.com
Setting aside some recent drama associated with one of its executives, Tyson Foods (NYSE:TSN) should be on your radar as one of the cheap retirement stocks to buy. Shares are down more than 25% year to date as the company struggles with rising costs and consumer belt-tightening. But no matter what happens in the broader economy, people need to eat.
Today, the company reported fiscal fourth-quarter earnings of $1.73 per share, missing the consensus estimate by 10 cents. However, revenue of $13.7 billion was up 7% year over year and better than expected. Beef sales declined during the most recent quarter as consumers took a pass on premium cuts. Yet, Tyson's chicken business delivered a quarterly profit thanks to higher sales volumes and prices, which were up by 18.2% on average.
TSN stock is trading at 5.8 times trailing earnings and 8.5 times forward earnings. Both metrics rank better than 80% of the company's peers. Combined with a solid balance sheet and profit margins, as well as its 2.7% dividend yield, TSN makes for an attractive investment for retirement.
Nucor (NUE)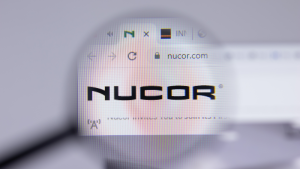 Source: Postmodern Studio / Shutterstock
2022 has been a bumpy ride for investors in Nucor (NYSE:NUE), an American producer of steel and related products. However, shares are up 25% year to date while most stocks remain mired in the bear market.
Despite its outperformance, NUE still ranks among the cheap retirement stocks to buy for those thinking long-term. The company boasts a strong balance sheet and stands to benefit from the Biden administration's initiatives to boost American infrastructure.
According to GuruFocus, NUE is fairly valued. Yet, Nucor's P/E ratio sits at 4.5, below the industry median of 6.9. Moreover, its price/earnings to growth, or PEG, ratio is 0.2 times, ranking better than three-quarters of the competition.
Cheap Retirement Stocks: Vishay Intertechnology (VSH)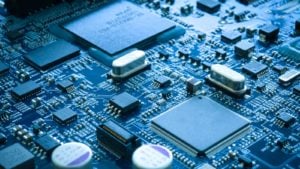 Source: Shutterstock
A manufacturer of discrete semiconductors and passive electronic components, Vishay Intertechnology (NYSE:VSH) has suffered from headwinds impacting other technology players. However, after a 16% rally over the past month, shares are flat for the year.
While it's not the most well-known enterprise, Vishay offers myriad relevancies. The company produces selected integrated circuits, resistors, capacitors and inductors, among other components. Essentially, Vishay quietly undergirds the burgeoning innovation space.
Shares certainly are cheap. Currently, VSH stock trades at 8.1 times TTM earnings, below the industry median of 17.2. Vishay's forward P/E of 7.2 is also well below the industry median of 16.9. With solid metrics across other financial segments, VSH deserves consideration as one of the cheap retirement stocks to buy.
Matson (MATX)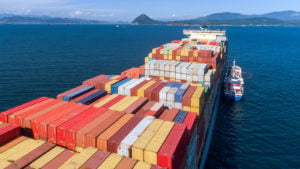 Source: VladSV / Shutterstock.com
American shipping and navigation services company Matson (NYSE:MATX) is down 25% year to date, predominately on fears of a global recession. Obviously, rising inflation and weak consumer sentiment do not bode well for the company. However, the tide may be beginning to turn in Matson's favor. Over the past month, shares are up nearly 9%.
From a long-term perspective, MATX stock is up 146% over the past five years compared with a 55% advance in the S&P 500. Over time, as the global economy normalizes, it's likely shares will continue to provide upside for investors. Plus, they throw off a 1.7% yield. And with a payout ratio of just 17.3%, the dividend appears safe.
Currently, MATX stock trades at just 2 times TTM earnings, which is better than 92% of the industry. Just as importantly, Matson commands a stable balance sheet and outstanding growth and profitability metrics.
Cheap Retirement Stocks: Williams-Sonoma (WSM)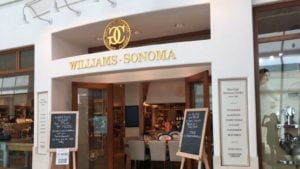 Source: designs by Jack / Shutterstock.com
As a consumer retail firm that sells kitchenware and home furnishings, Williams-Sonoma (NYSE:WSM) presents great risks. Consumer sentiment is in the dumps and shoppers may continue to reduce discretionary spending as they weather high inflation.
What I find intriguing about Williams-Sonoma, though, is that it's not an ordinary retailer. The company caters to a wealthier crowd with the average shopper having a six-figure household income. Therefore, the company may enjoy greater resilience in an economic downturn because its customers tend to be more resilient.
Currently, WSM stock trades at 8.7 times forward earnings compared to the industry median of 14.7. Add in excellent growth and profit margins, plus a stable balance sheet, and you have a stock that is difficult to ignore. Plus, the average analyst target of $149.38 implies upside of around 12% from current levels. This would be in line with the stock's average annual return over the past decade of 12.9.%.
On the date of publication, Josh Enomoto did not have (either directly or indirectly) any positions in the securities mentioned in this article. The opinions expressed in this article are those of the writer, subject to the InvestorPlace.com Publishing Guidelines.
A former senior business analyst for Sony Electronics, Josh Enomoto has helped broker major contracts with Fortune Global 500 companies. Over the past several years, he has delivered unique, critical insights for the investment markets, as well as various other industries including legal, construction management, and healthcare.